Christmas is Al-Kafaàt!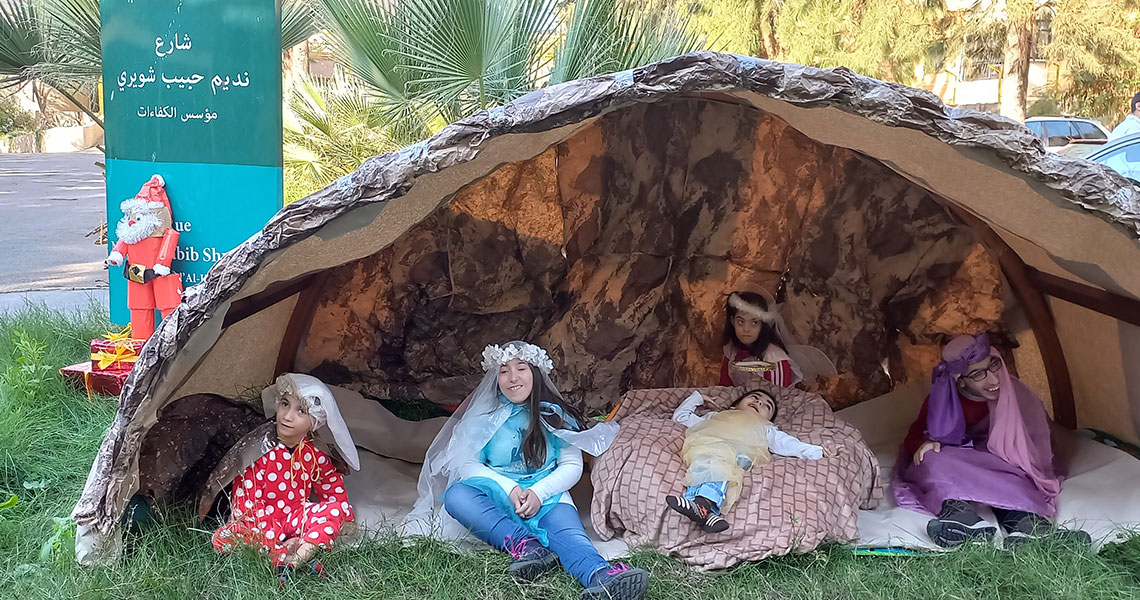 It was a sunny and beautiful Christmas celebration at the heart of the Lily Shwayri Rehabilitation Center where all our children from our different rehabilitation centers and units gathered: from the Sheltered Workshops, the Autism Center, the Myriam Center, and the Day Activity Center of the Village Rehabilitation Campus, to the Home of Beit El Adra.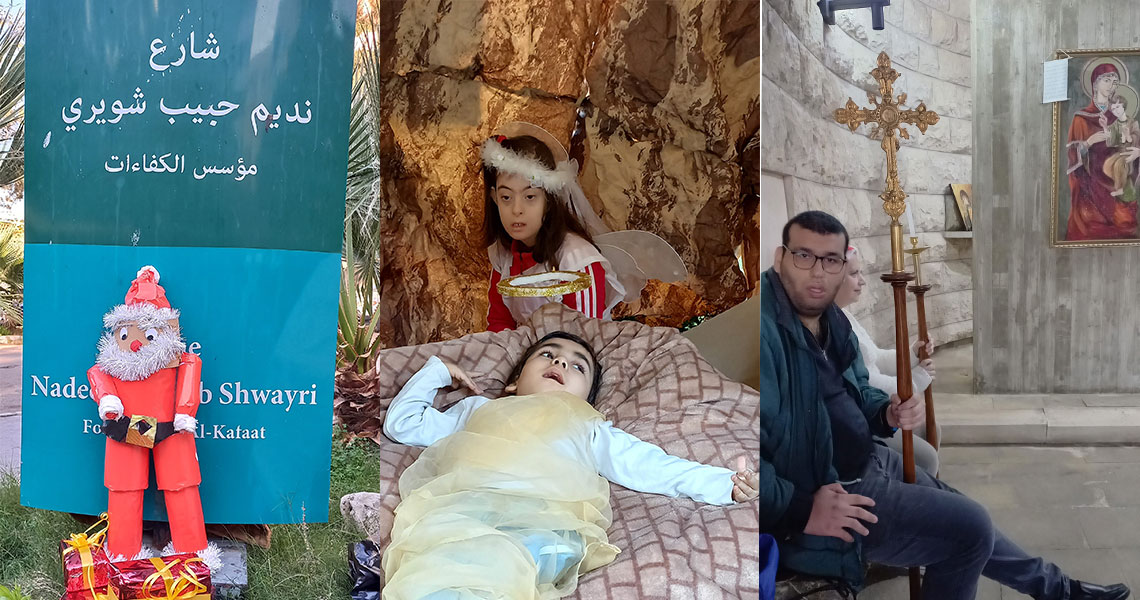 It was a celebration of His birth and His eternal presence in the heart of our Mission!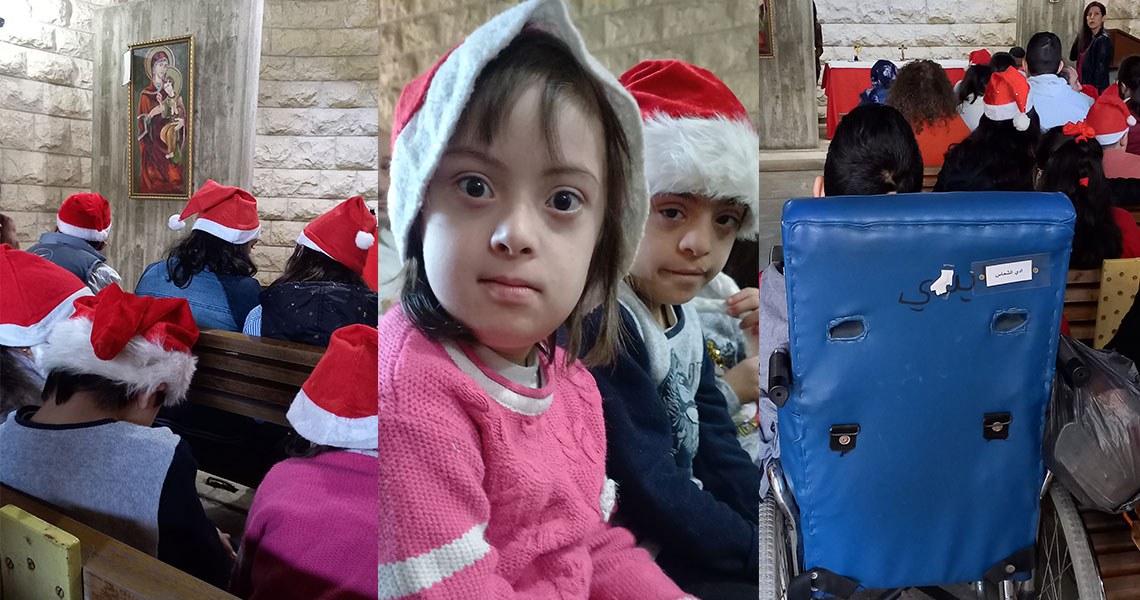 A lovely choir that included students from the Notre Dame d'Al-Kafaàt School greeted us all before we took part in the Christmas Service that was celebrated by Father Denis Meyer, s.j. who was assisted by our children and youth from the different centers.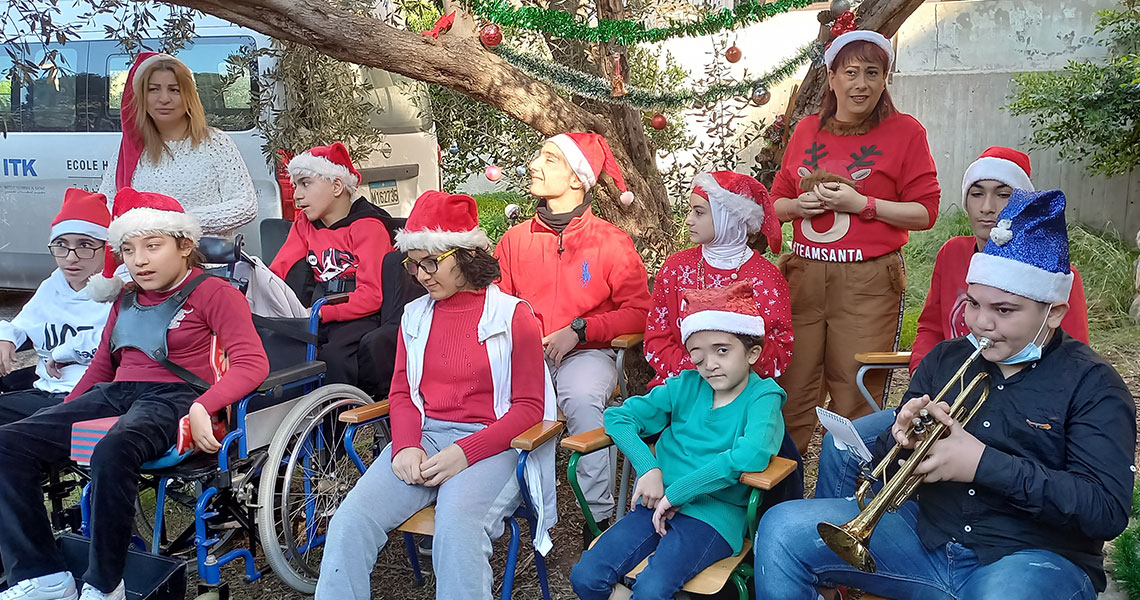 After the Service, a party was organized by the "Stars of Al-Kafaàt", the Theatre Troupe of Al-Kafaàt, during which Christmas Carols were sung to our heart's joy.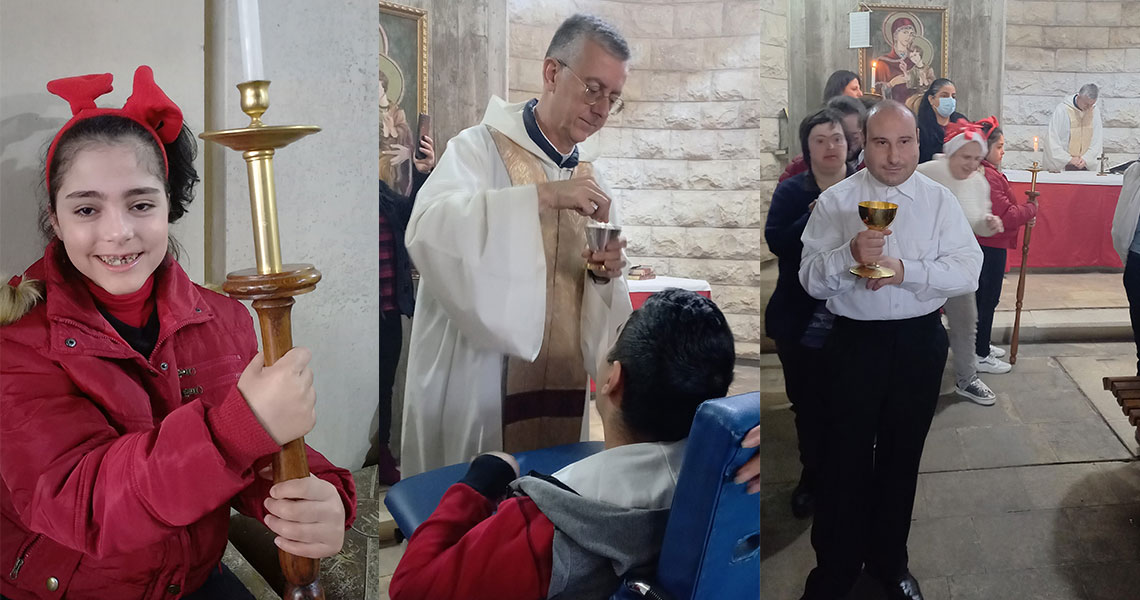 Yet the most symbolic sight was the manger at the entrance of the Center. Little ones with severe handicaps embodied Christmas and the birth of Christ in all humility and simplicity. He is born truly among the most challenged and afflicted ones among us.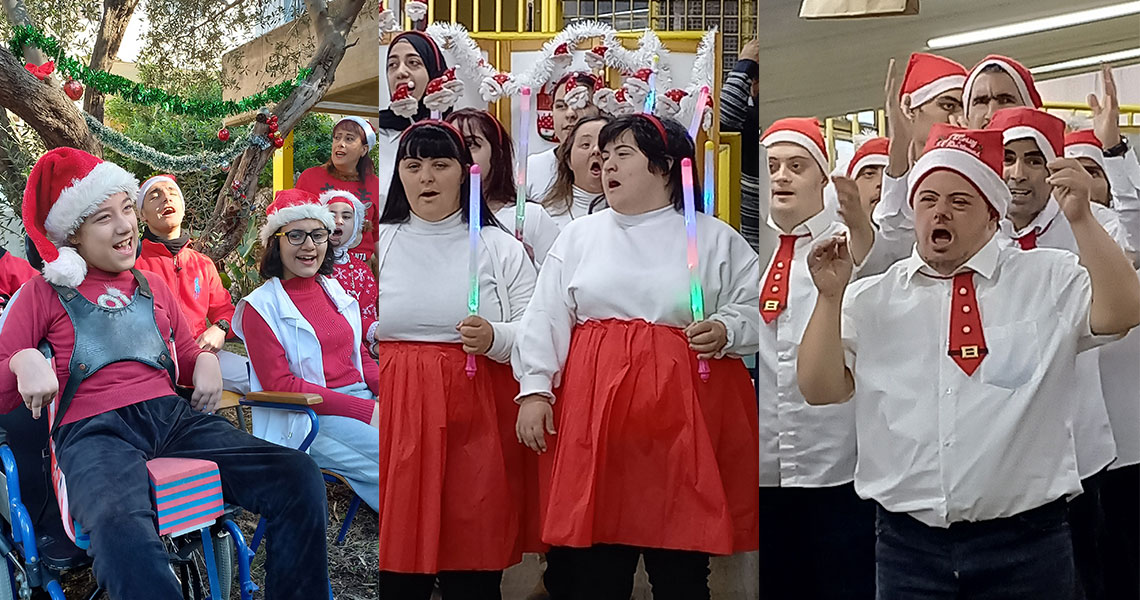 May He always be in our hearts, and May the Joy of Christmas remain eternal in the heart of our Mission.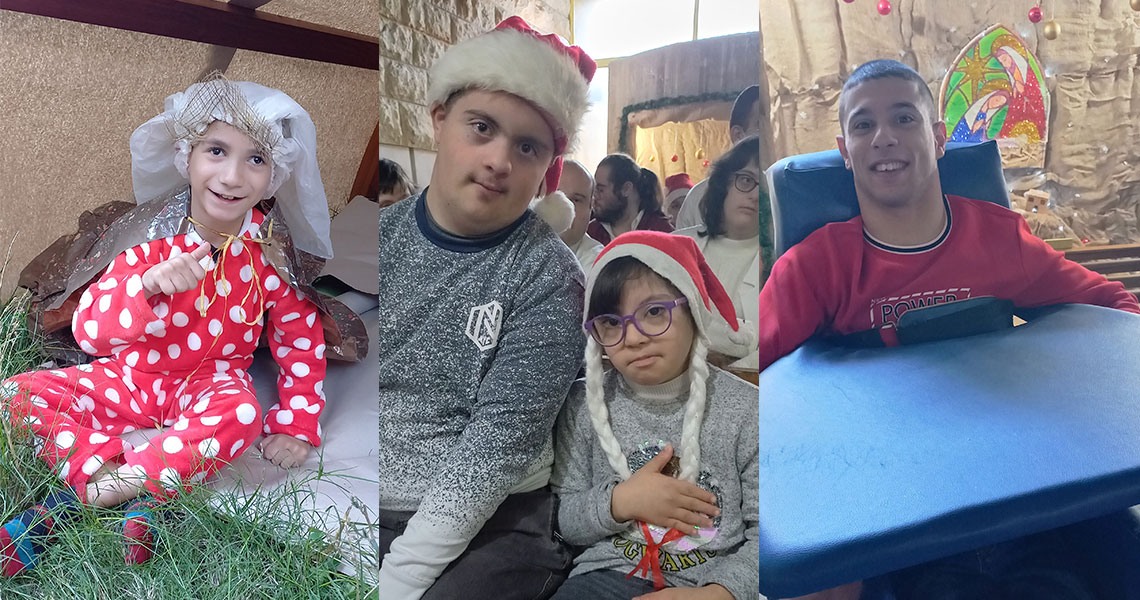 Blessed Christmas to you!