Class of Professor Aouad and Georges Ghanem School of Arts and Advertising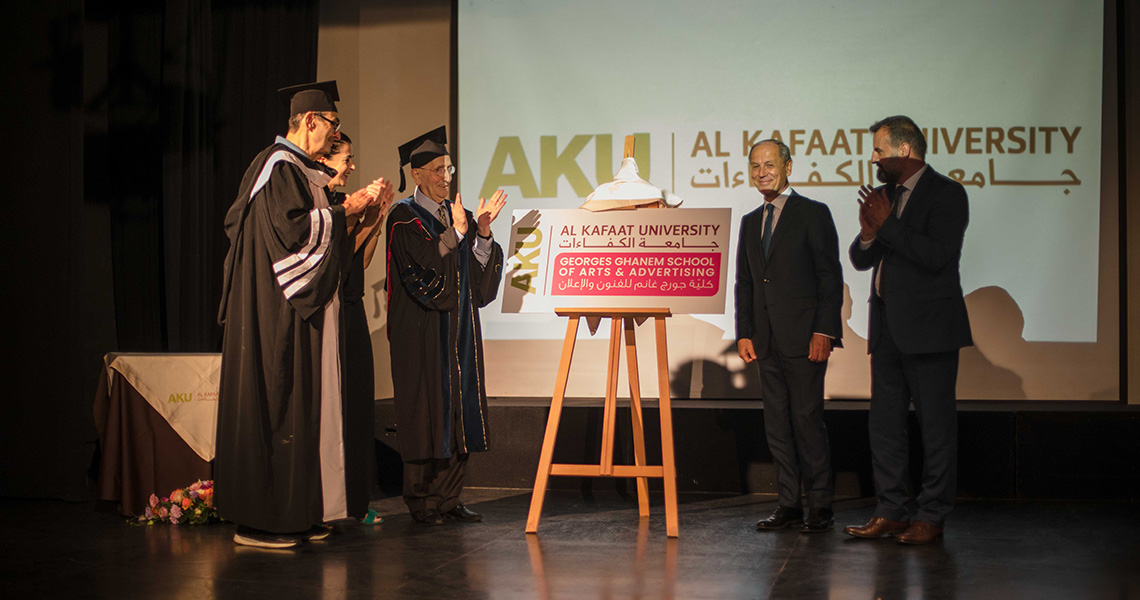 The Al-Kafaàt University celebrated the Commencement of its Class of 2021-2022 named Class of Professor Aouad in honor of Professor Ramez Aouad, past President of the Al-Kafaàt Foundation and who passed away this year.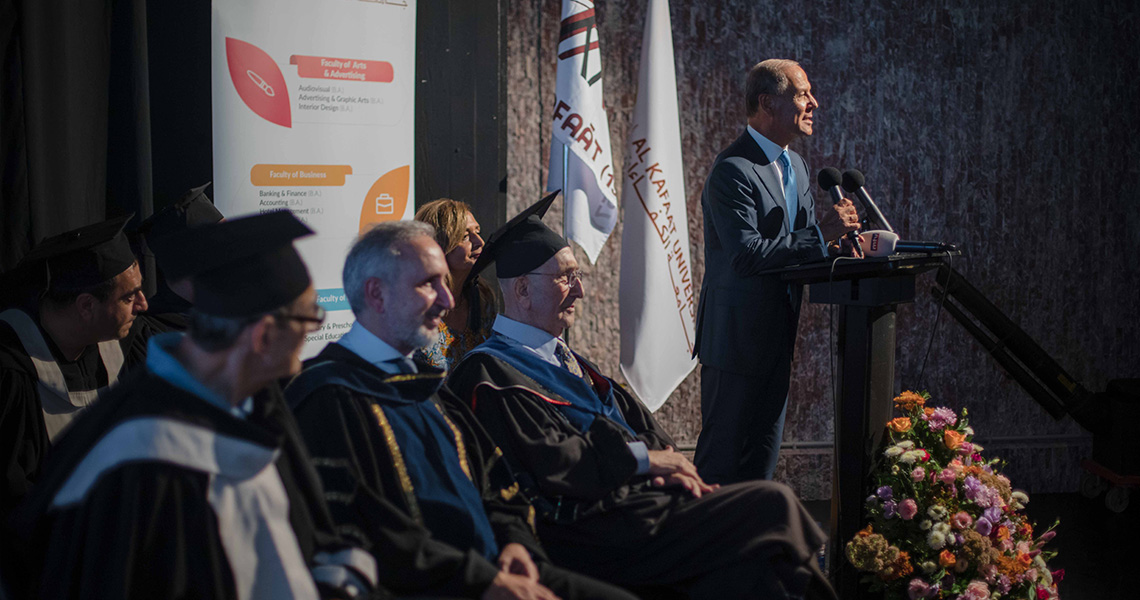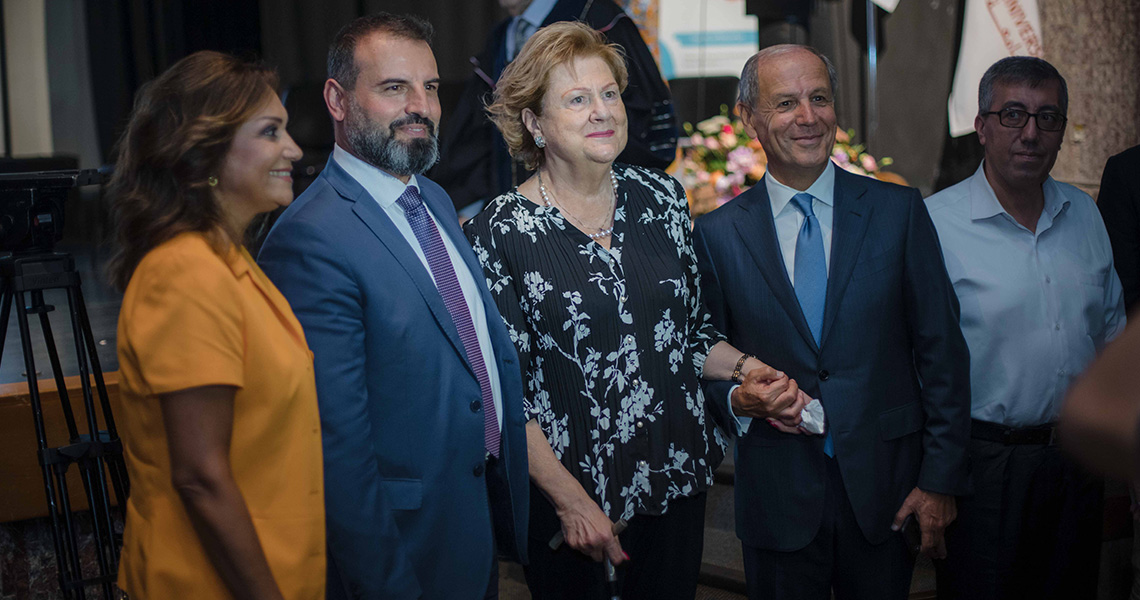 The event was marked by the official inauguration of the Georges Ghanem School of Arts and Advertising. Renowned journalist and documentarian, Ghanem led from 2016 a team of instructors, graduates and students from the Audiovisual department of the Faculty in the production of the documentary NADEEM which was successfully released this past January.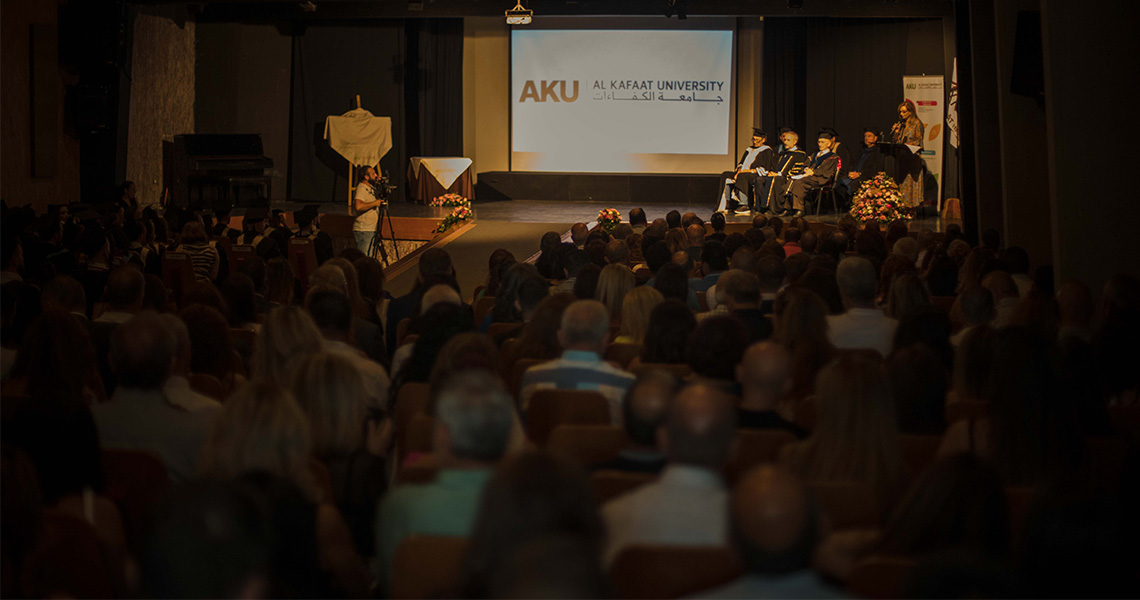 189 graduates received their official diplomas, in the presence of Mrs. Nadeem Lily Shwayri, Dr. Nader Hadife representing HE the Minister of Education, and Dr. Mazen Al Khatib Director General of Higher Education.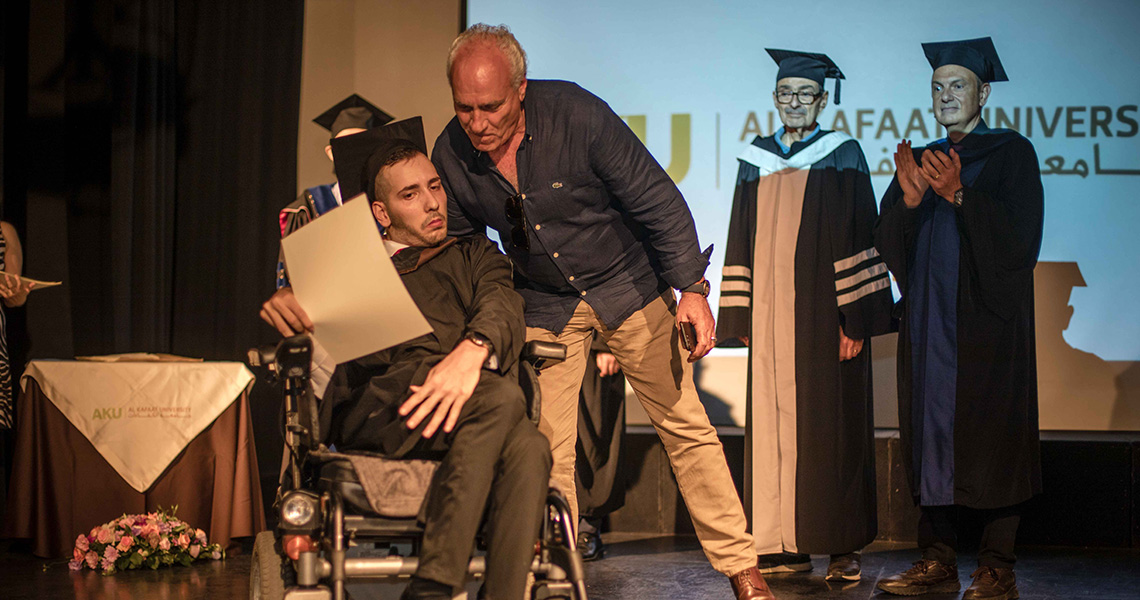 The Al-Kafaàt University is an all-inclusive University that delivers affordable hands-on Higher Education.
Congratulations to the Faculty of Arts and Advertising and the University of Al-Kafaàt.
Congratulations to our graduates!